Athlete & Parent Testimonials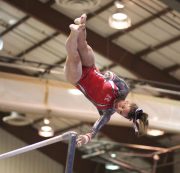 Rutgers University Gymnastics
"I really gained confidence in myself as an athlete but also as a person in life. The last two years of college I was probably the best student-athlete of my entire gymnastics career."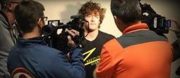 2x Undefeated Wisconsin State Champion
"Winning Mindset helped me bounce back from a near death experience on the wrestling mat and live the lifestyle of a champion on and off the mat. I no longer worry about who I wrestle, I just focus on scoring as many points as I can. I can be relaxed when I wrestle having faith in my abilities, training and with God."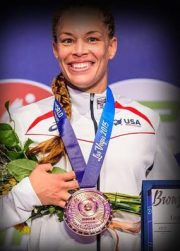 World Bronze Medalist & Winning Mindset Coach
"Before the 2015 World Championship, I had been on two previous world teams.I have always trained hard and eaten the right foods. That was constant, but really did not break through until that year. The only difference was mindset training. My confidence was unshakable."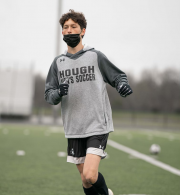 High School Soccer Player, DI hopeful
"Winning Mindset has been game changing for me. It's made me a better person and a better athlete through self-improvement every day and the mental toughness I now have in the most important moments in games."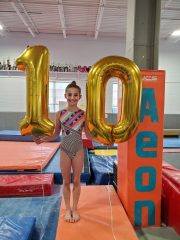 Michele DeVincenzo (Kylie's Mom)
Level 6 NJ State Record Holder- Uneven Bars
Kylie was 10 years old when she got into a car accident and broke her collarbone. When she returned to practice she developed several mental blocks and anxiety about skills that she was doing prior to the accident. Since she's been working with a Winning Mindset Coach, she's been improving in practice and has been attempting the skills that scared her the most. At her State meet, Kylie helped her team win the Level Six NJ State Championship and took 1st in the uneven bars with a 9.85 which broke the state record that she previously had. Kylie has worked so hard and has made so much progress since starting Winning Mindset training. We couldn't be more proud of her.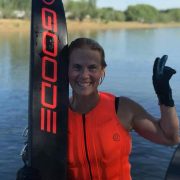 Master's Women Water Skier
"My mindset coach is an inspiration! She has challenged me and taken me out of my comfort zone. The Winning Mindset program is providing me with the structure and tools I need on and off the water to elevate my skiing. The program has given me more confidence, increased focus and the freedom from doubt. I am so thankful for my mindset coach's wisdom and experience!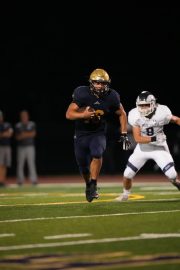 My mindset coach has been fantastic. He has completely understood every problem that I have had with my mental game and has helped me more than than I can say. The winning mindset program has changed my outlook not only in sports but in life as well. I knew I had the right coach and program when the same day I contacted Winning Mindset I was on the phone with my coach a few hours later.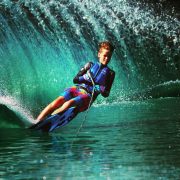 Boys #3 Nationally Ranked Water Skier
Winning Mindset has allowed me to be more confident and focused in my training which has allowed me to get further down passes and run up the line. In tournaments it has helped me become more calm and confident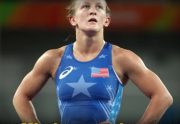 "Winning Mindset taught me new ways to transform my nerves into an edge for competition. It taught me to always be myself and always be on the hunt."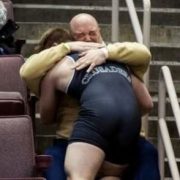 Cole Nye, 2x PA State Champion
"Winning Mindset was one of the best investments I have made for Cole. Training your body is important, however, having the belief that you can beat the guy across from you no matter who is of equal value. Thank you for breaking it down and helping him achieve his goal to repeat as PA State Champ!"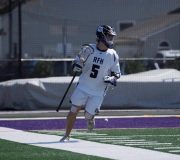 "Mindset training has helped me in all aspects of life. It has helped me to take on and conquer the challenges I have faced."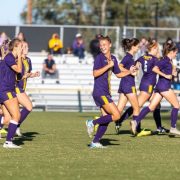 Concordia University (TX) Women's Soccer
"Through the expert delivery and continual athlete interaction, our Winning Mindset workshops have been invaluable in helping us to achieve our best ever season to date. There are such fine margins between reaching your goals and just falling short. We have seen first-hand how Winning Mindset can drive our athletes and team over the line when it matters by channeling our thoughts and mental preparation in a way that builds confidence and belief. We definitely plan to continue working with them as we grow."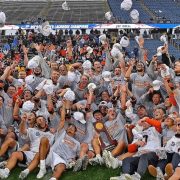 Jake Coon- RIT Men's Lacrosse Head Coach
2021 NCAA DIII National Champions
We've been working with Winning Mindset throughout the year and we were pretty dialed in this postseason, playing loose and not playing with jitters and I think that gave us a real big edge.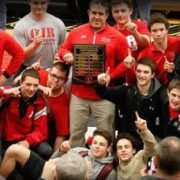 "This year's team has consistently over-achieved and it is certainly do to the mindset you've helped them to adopt."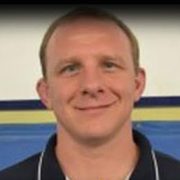 NCAA Champ, Former Head Coach, Christiansburg Academy
"We won our 13th consecutive state title this season. There is no doubt that the mental toughness that my team had developed was the deciding factor. The information in this program was very easy to follow and the worksheets are exactly what they need."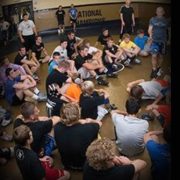 "When the pressure is on in the state,national, and even world championships we trust in the strategies
of Winning Mindset."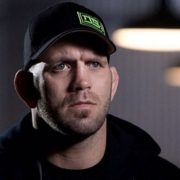 USA Head Coach National Team - Former UFC Fighter
"It helps me to get to know my athletes better and understand how to communicate with them before and after matches
and in training. Winning Mindset helps me communicate the right message at the right time with my athletes."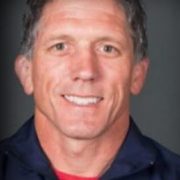 US National Woman's Head Coach
"I know for a fact the impact that  Winning Mindset has had on our overall program."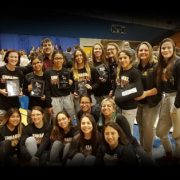 Emmanuel College Women's Coach
6 WCWA All Americans
1 National Champion
"Our team was able to break down walls that kept us from performing our best. As we went through the program our women started to gain more confidence & just have fun. Not putting pressure on themselves to win every point."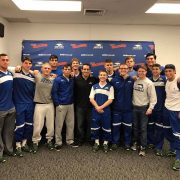 Hofstra University Head Coach
"It was great to have another voice speaking about these topics. This forced us to set aside time to work and improve on the mental aspect of sports."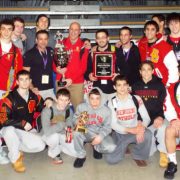 #1 Team in NJ 4 Years in a Row!
"Both our team and individual athletes have taken advantage of Mindset training. I sincerely believe that it has been the difference maker in our program."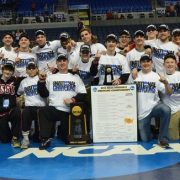 Steve Costanzo- St. Cloud State University Head Wrestling Coach
NCAA DII Champions- '15, '16, '18, '19, '21
"Going in as underdogs, Winning Mindset made the difference in winning an NCAA Championship!"