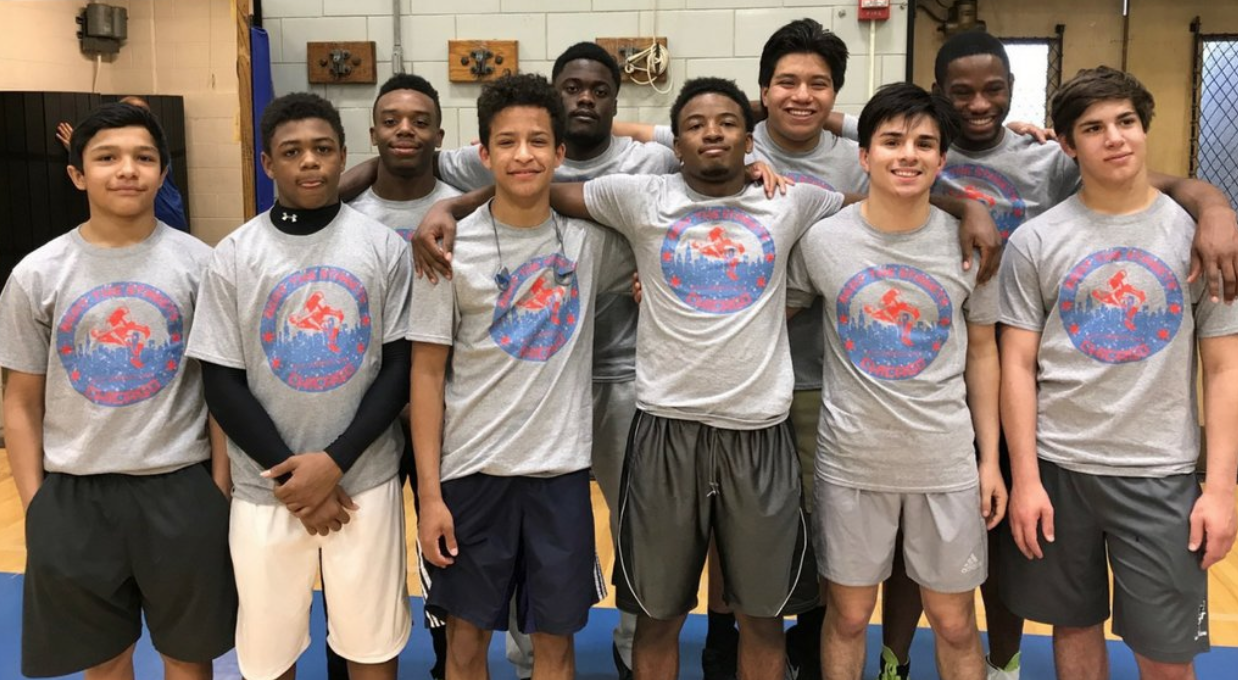 Collaboration & Mission:
Wrestling Mindset announces partnership with BTS Chicago
By Jake Hunter
The tool is wrestling and the art is the impacted individuals. The craftsmen at Wrestling Mindset (WM) and Beat the Streets (BTS) are expanding their collaboration to the youth in Chicago. BTS Chicago is, "dedicated to improving the lives of children" with a focus on building, "character, discipline and self-esteem through their participation in the great sport of wrestling." To further this mission, Wrestling Mindset will work with the pilot schools Simeon Career Academy and Kenwood Academy, along with their coaches Montrele Stokes and Carlos Latimer, to support their programs. We will aid their mission with their wrestlers by helping them improve their mental toughness, confidence, and ability to compete through adversity. Both WM and BTS Chicago focus on how the skills learned in wrestling apply beyond the mat to the classroom, life, and careers after graduation.
"Wrestling Mindset has worked directly with several athletes I've coached and created tremendous impact in their lives, as individuals and wrestlers. I'm excited for them to partner with BTS Chicago and bring their expertise to the athletes we serve. It truly is a program designed for wrestlers, by wrestlers." -Mike Powell, Executive Director BTSC
 
BTS Chicago was launched in 1997, and through the years has partnered with Midlands Youth Foundation, Chicago Park District, and the YMCA network, as well as utilized numerous volunteers throughout the city. The program has grown and is now serving 12 clubs, 18 Elementary schools and over 1000 young people in some of the most challenged neighborhoods in Chicago. Wrestling Mindset is dedicated to actively working with individuals and teams in the BTS Chicago network. On top of directly working with participants, WM will become involved in coaches' development seminars, with coaches that manage and instruct the athletes BTS serve.
 
The mental aspect of wrestling is one of the most important parts of the sport and one of the hardest to teach. We are excited for Wrestling Mindset's help in working with our student-athletes. – Montrele Stokes, Simeon Career Academy Coach
The relationships the Wrestling Mindset Teamare fostering with BTS wrestlers and coaches are focused on helping them improve their mental toughness, motivation, confidence, and ability to control aggression and compete in challenging situations. These are the skills that translate from wrestling, directly into life, and are the purpose of our work with BTS. Building confidence for a match is similar to building confidence for an interview. This is a skill that Winning Mindset teaches countless teams and individuals across the country. Setting goals as an athlete, as a student, and in a career allows you to pinpoint what you want and what you are working for. The action plan to get there is what outlines the path to achieve it. At Winning Mindset, these are a few of the skills we seek to instill in athletes and teams across all sports.
The techniques and physical improvements gained in athletics help athletes excel in their chosen sport, however, strength or single legs are not what interviewers and employers look for. It is the mental toughness, confidence, and motivation – sharpened through years of athletics – that can impact a person for a lifetime.
Chicago Hope Academy wrestlers, a BTS Chicago traveling elite team.
​